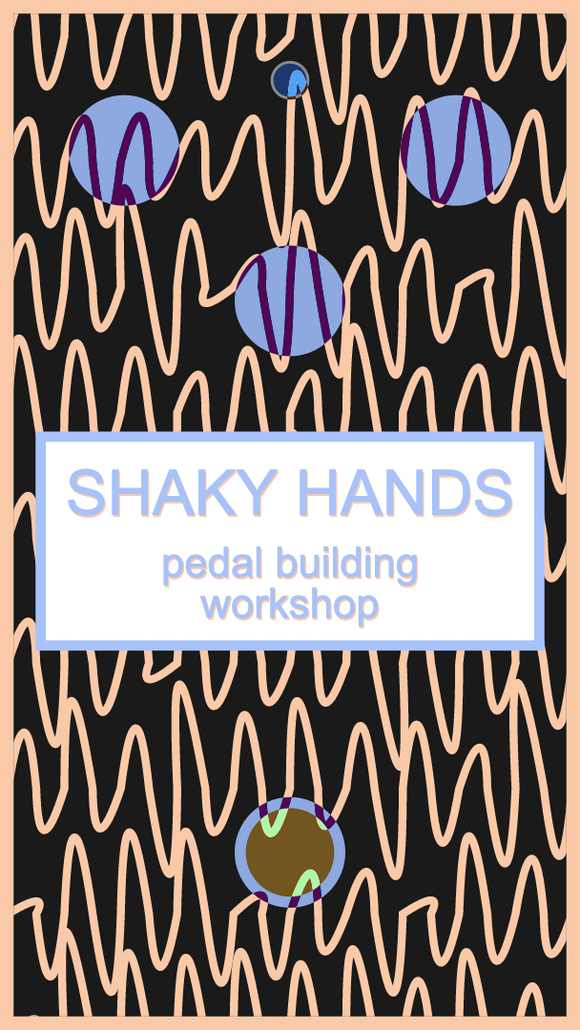 28.06.2020 suchahardman – "Shaky Hands" or Building Your First Pedal workshop
€10000

€100,00
Tax included.
---
---
Workshop date: 28.06.2020 12pm
Location: Pedal Markt, Weichselstr. 32, 12045 Berlin
What if you could build your own effects pedals?
Then if you needed an overdrive – you'd build it! If you wanted your tremolo to have a custom saw-triangle waveshape – you'd hack it! If you had a broken vintage fuzz you'd like to play – you'd open the box and fix it!
What a life that would be.
Building pedals is a combination of skills. You need to know a bit of electronics, be able to solder and source parts and components.
It is not something you can learn in a day.
At the same time making effects is not impossible or especially hard. With the right guidance one day is enough to get you started: to get an introduction into all those topics and build your first pedal.
Shaky Hands is a one-day pedal building workshop for absolute beginners. No prerequisites required. All the tools, materials and components provided by us. We will go over a bit of theory and a lot of practical aspects of making pedals. We will also build a tremolo.
The workshop will take one full day. At the end of it you will have a new tremolo pedal, a list of all the links and resources you'd need to build more and other kinds of effects, access to the workshop space at Pedal Markt with all the tools you need to do the builds, and a "master builder" to ask an occasional question :)
The workshop is held by Sascha from suchahardman guitar effects. A seasoned DIY-builder based in Berlin. We have his pedals at the shop, come try them out! Also, check out his insta ;)
This workshop is the beginning of a series. If it goes well and there is enough interest we will make other workshops building other kinds of pedals.
Summary
One full day pedal-building workshop on a Sunday;
Workshop is lead by Sascha from suchahardman guitar effects;
No prerequisites required;
All the tools, components and instruments for building provided;
Topics covered:

Basics of electronics;
The practical side of building pedals;
Where to find information, components and tools for building and modifying pedals;
Ways of making the pedal "yours": knobs, paint, etching etc;
Building a tremolo and understanding how it works;

By the end of the workshop you'd have:

A new tremolo pedal that you have built;
A list with links and materials;
Access to a workshop space at Pedal Markt with all the tools needed to build your next pedal;
Access to Sascha, to ask an occasional question :)