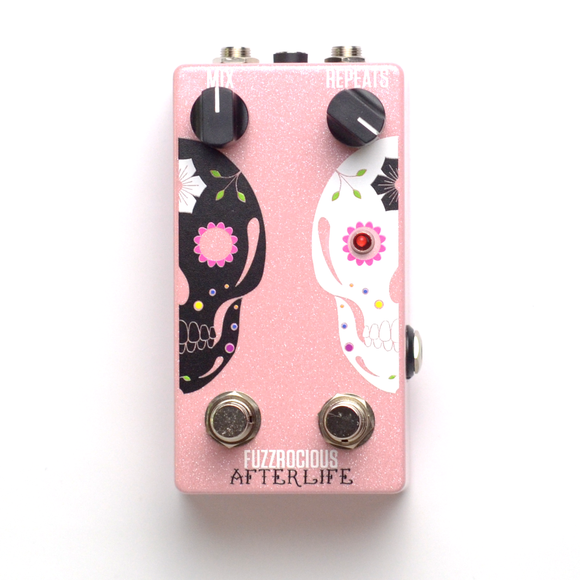 Fuzzrocious – Afterlife v2 w/ Expression Mod, reverb
AFTERLIFE is a reverb pedal that does more and looks more fun than you're plain old reverb. Sprung from a conversation with Young Widows, they sparked the idea for a reverb that is lush with a controllable in reverb decay. The repeats can be set for short decay all the way up through full, shimmery oscillation.
This unit has an expression input to control ramping up/down of repeats/oscillation.