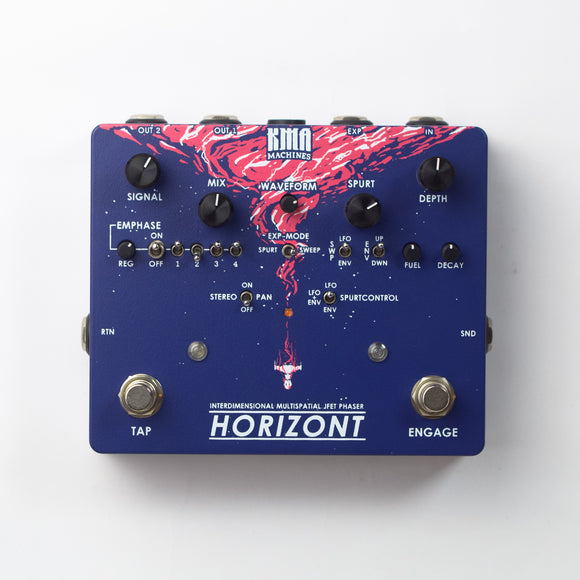 KMA — Horizont stereo phaser
Jump into spaceship Horizont and begin your trek into star-filled galaxies, all while discovering the incredible vastness of the sounds created by this interdimensional multi-spatial stereo JFET Phaser. The unexpected is waiting for you behind the far away horizon and it will be a journey you'll never forget!
The Horizont's mission is to push way beyond the classic phasing sounds of yesteryear, and take you to uncharted phaser worlds the second you plug in. By combining lush analog JFET phasing with digitally controlled dynamics, Horizont creates a vivid and expressive modulation experience, all while providing experimental and creative features that'll kick phasing well into the 21st century.