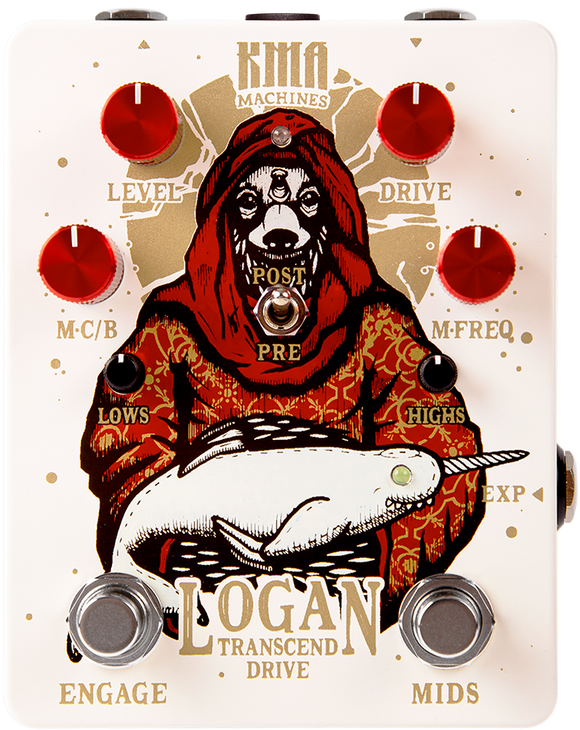 KMA — Logan Desert, Transcend Drive
Drive tone is one of the most personal things in music. It's the equivalent of an artist's color palette. We sought to create one of the most versatile and vibrant drive pedals, so you can make your art sing precisely the way you envisioned.
So, if you want an exceptionally inspiring piece of art on your pedalboard, both visually and sonically, then this is your big chance. Logan is now available in a stunning and ultra-limited Desert White colorway, with matching anodized red knobs.
Only 100 of the Logan Desert - Transcend Drive will be made available world-wide via our dealers and once they're gone, they're gone for good!