Blog — Exhibition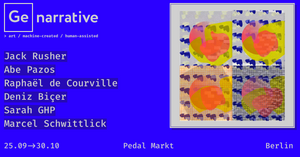 Berlin-based generative artists and creative coders have put together an exhibition at Pedal Markt.
The exhibition will feature prints and plotter works exploring generative machines, creative coding and emergent graphics.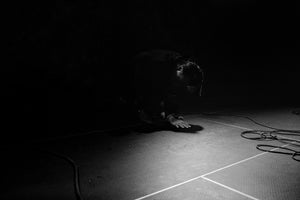 This exhibition is a dedication to musicians Tim Zlobin is inspired by
: 
Today Is The Day, Daughters, Sun O))), Steven Willson and others. A collection of
s
napshots of the intimate moment of exposure, vulnerability and immense strength. Powerful and raw, but beyond all
musical
.